Shopping Cart
Your Cart is Empty
There was an error with PayPal
Click here to try again
Thank you for your business!
You should be receiving an order confirmation from Paypal shortly.
Exit Shopping Cart
An Angel's Touch, LLC d/b/a WCF Commercial Green Cleaning Co.
An Angel's Touch, LLC*

d/b/a WCF Commercial Green Cleaning Co.**

uses Certified Green Cleaning Products

and/or Green Cleaning Recipes, which

are "Baby-Safe" and"Pet-Friendly"

providing a Safe Environment for

Your Children and Your Pets!
Today, there are over 84,000 chemicals in use by Consumers in the United States, found in many household products manufactured in the US since the passing of the Toxic Chemicals Substances Act in October 1976, that have not been studied or tested by the Environmental Protection Agency to determine whether there are any possible health or safety risks to the public from the use of these chemically-manufactured products or due to the public's exposure to the chemicals used to manufacture the product, due to the lack of regulation
The Safe Chemicals Act was introduced by Senator Frank Lautenberg of New Jersey in 2011, and it is currently in front of the Senate Committee of Environment and Public Works.* Ask Your State Senate Representative to Endorse His Vote for the Safe Chemicals Act of 2013, by going to their Website and Sending an E-Mail.
Click Here to Watch a Video of Senator Frank Lautenberg introducing the
The Safe Chemicals Act will put into place a Chemical Regulation System requiring Chemical Manufacturers to submit to the EPA the health and safety data for all chemicals currently in use, and it would test new chemicals before sending them into the market. This legislation would also grant the EPA new authority to collect risk information from chemical manufacturers and act on chemicals that pose consumer and public health hazards.
Click Here to review E-Mail Correspondence received by An Angel's Touch from Colorado's U.S. Senator, Michael Bennett, verifying the information set forth above
There has not been any regulations passed since the passing of the Toxic Substances Control Act in 1976, which brought proof to the World that Harsh Chemicals, such as Asbestos, Radon and Lead-Based Paints, are hazardous to our Health. These chemicals are no longer on the market affecting people's lives and health, because this law was passed. But, the law lacked regulations on future chemically-manufactured products to pass testing for Our Health Due to Exposure.
Click Here to Review Article written on October 10, 2003 by the Lowell Center for Sustainable Production at the University of Massachusetts, The Promise and Limits of the United States Toxic Substances Control Act
Green Fact No. 3
"Common Household Cleaners contain
Toxic Chemicals that May Be Hazardous to
Our Health and the Environment"
1. Did you know that the EPA determined indoor air pollution in people's homes to be 2 to 5 times more dangerous than outdoor air pollution and that chemical-based cleaning products were mostly to blame?
2. Did you know that chemical-based cleaning products have been linked to asthma, cancer, depression, birth defects, autism, and more?
3. Did you know that millions of gallons of chemicals are dumped down drains every year that eventually make their way into the ecosystem to be absorbed by plants and the tissue of fish and wildlife?
Chemical levels can be up 5-7 times higher inside the Home that Outside. Over 100 chemicals commonly found in homes have been linked to allergies, birth defects, cancer, psychological abnormalities, skin reactions, headaches, depression, joint pain, chronic fatigue, chest pains, dizziness, loss of sleep and asthma. Nervous disorders and respiratory problems have also been linked to hazardous substances in the home.
If the Hazardous Chemicals contained in the Chemically-Manufactured Products in the Home are Ingested, Absorbed through the Skin or Inhaled,
they can cause Illness that May Appear Years Later. These Hazardous Chemicals also effect Our Earthand Our Environment by Contaminating ourGroundwater, Lakes and Oceans.
Green Fact No. 1
There are Thousands of Household Poisonings reported Every Year, and many of them are Fatal. Approximately 70% of all Household Poisonings occur in Children between the Ages 1 and 5. Even more troubling is the fact that most Childhood Poisonings are caused by Unsafe Storage and Handling of Common Household Cleaning Products and Prescription Medicines. Cleaning with Non-Toxic, Green Cleaning Products helps to reduce the number of Household Poisonings
Subscribe to Angel's Go Green~Clean Green Blog to Receive Green News, Eco-Friendly Tips, Green Cleaning Recipes and News Updates regarding the Environment, Climate Change and Global Warming, as well as posts with with Some Green Tips toGiving You Some Small Habit-Forming Tips that will help You Improve the Indoor Quality in Your Home for You, Your Family's and Your Pets' Health and Safety!
Green Fact No. 4
"Making Small, Simple Habit-Forming
Lifestyle Changes, can help Protect
Our Earth & Our Environment.
Conserving, reusing and recycling are the first steps we all need to take in Limiting our Demands on the Environment.
Here are ten (10) minor changes that you can make, and after time, they will become Earth-Saving Habits:
Recycle all of your paper, plastic and metal cans;

Use Recycled Products in Your Home, such as recycled plastic bags, toilet paper and paper towels;

Purchase a house plant to help Improve Your Indoor Air Quality;

Reuse any kind of paper for scrap paper and print with two-sided copies;

Turn off the water when brushing your teeth;

Run your dishwasher only when full;

Replace incandescent light bulbs with energy-efficient, Eco-friendly Bulbs;

Switch from plastic water bottles to reusable stainless steel drinking containers;

Turn off and unplug appliances and electronics not in use; and

Hire An Angel's Touch, LLC, d/b/a WCF Commercial Green Cleaning, because we use Biodegradable and Non-Toxic Green C

leaning Products in the Home and the Work Place. :D
"Give Tax-Deductible Contributions to
Environment Organizations that will use
your Money for a Good Cause"
There are Thousands of Environmental
Organizations in the World that can make
Good Use of your Time or Dollars, including the
Environmental Defense Fund to Help Them Fund
their "Not a Guinea Pig" Movement to Support
the Safe Chemicals Act currently in front of the
Senate Committee of Environment and Public Works.
For information on giving to charitable organizations that work on behalf of the Environment, you can visit the Network for Good at www.networkforgood.org.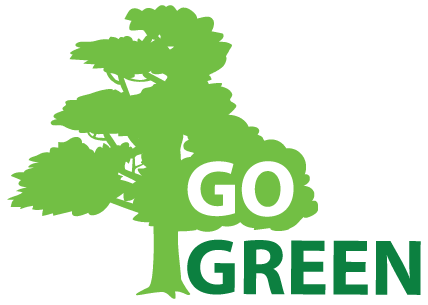 "Go Green by Planting a Tree
or Garden in your Backyard"
/